Looking to control temps in your home affordably and energy efficiently? Ceiling fans are an easy upgrade, particularly if you pick one that gives the most bang for your buck. In summer months, ceiling fans are great for circulating cool air. But did you know they also help broadcast heat throughout your home in winter? This is bare minimum functionality; top ceiling fans are equipped to do so much more! Take the Atomi Smart WiFi Ceiling Fan for instance. It's designed with a suite of features unlike most on the market–and just might be the perfect fan to fit your needs.
Location, location, location! Decide where you're installing your fan first. The size of room or space determines the type of ceiling fan you'll need. With 52" blades generating high airflow at low wattage, The Atomi Smart WiFi Ceiling Fan is made for living rooms, kitchens, master bedrooms and more! Plus, this smart fan has a noiseless motor to let you sleep and relax with uninterrupted quiet.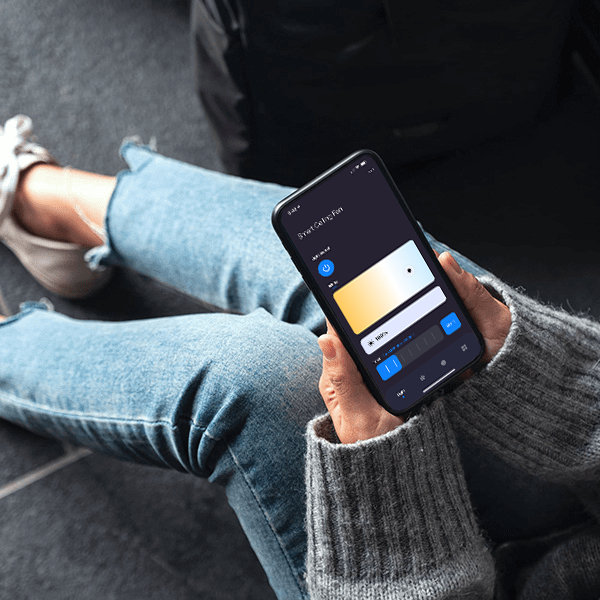 Light up the night with a ceiling fan equipped with built-in LEDs. It's a great way to add an additional source of light to any room, and it saves you time and money. The Atomi Smart WiFi Ceiling Fan uses only 18 watts of energy to produce 1500 lumens of light that lasts up to 50,000 hours–which means no more changing light bulbs. Encased in a frosted glass, the light is fully dimmable and tunable between neutral, cool, and warm tones of white.
The downlow on downrod lengths. Most ceiling fans come with standard downrod lengths compatible with average-height ceilings. Rule of thumb, there should be at least seven feet of distance between the floor and fan blades. If you have a vaulted ceiling or your ceiling is more than nine feet high, we recommend adding a longer downrod. The Atomi Smart WiFi Ceiling Fan comes pre-assembled for easy installation and includes a downrod and other hardware for flush, standard, and angled mounting. Longer accessory downrods are also available.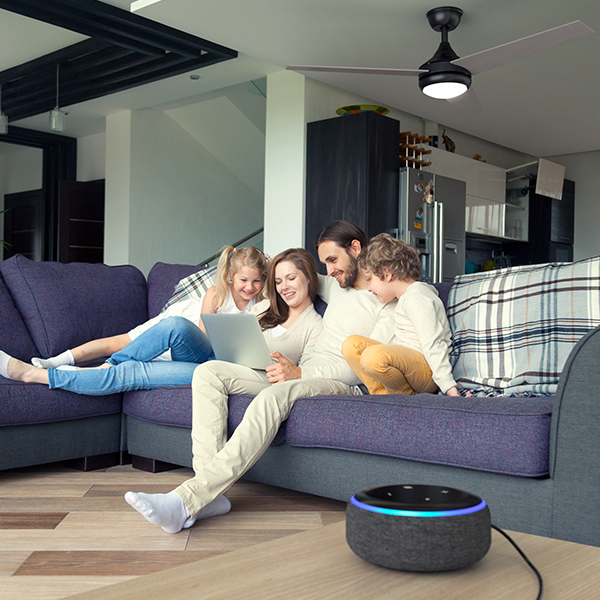 Smarter is better. WiFi connection elevates this high-tech fan to a whole new level. Download the free, award-winning Atomi Smart app to operate the fan using your smartphone or voice commands with Google Assistant or Alexa. Using the app, you can set schedules and timers, adjust blade speeds, turn it off or on when you're not home, and more. If you're already fully immersed in smart home technology or you're just getting started, the Atomi Smart WiFi Ceiling Fan is a must-have addition.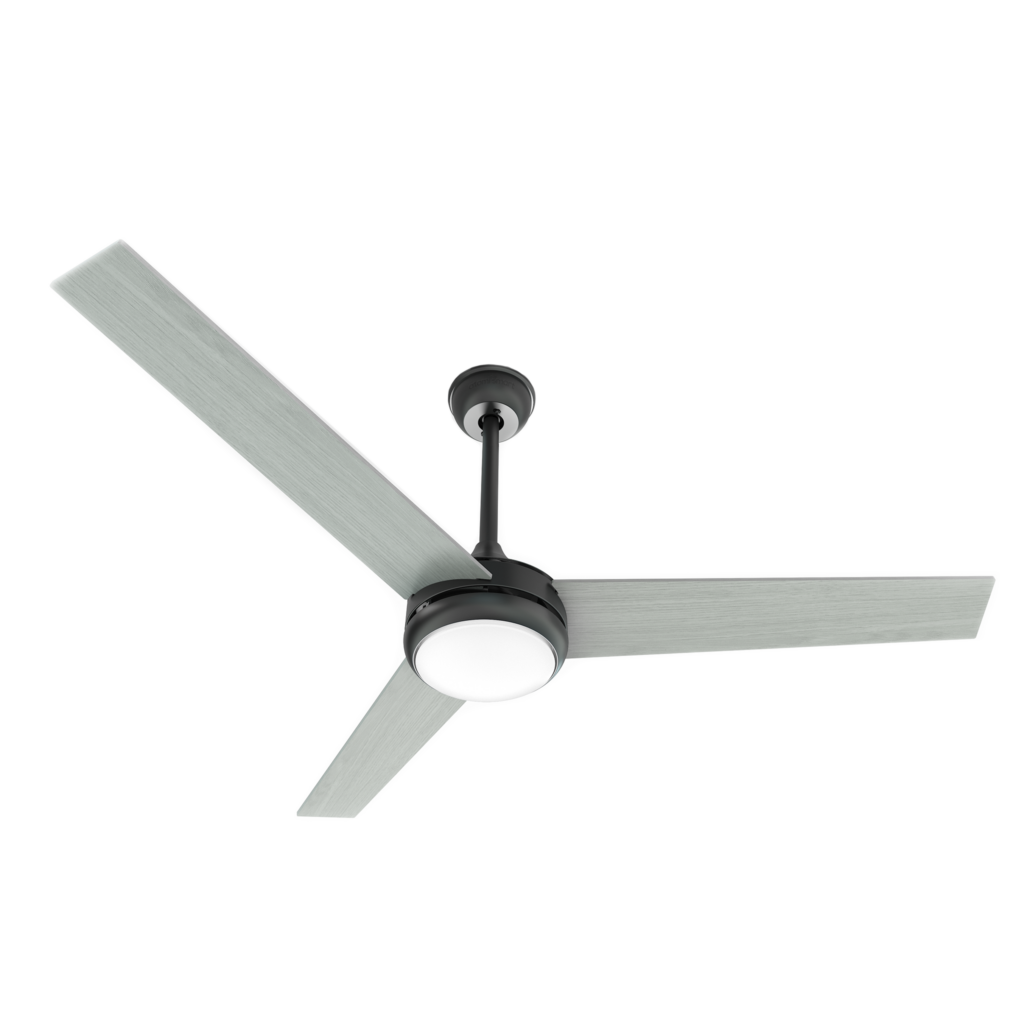 Installation is a breeze. This wonder-fan comes with all the hardware you need and easy directions. If you're a weekend DIYer who's handy with tools, installation should be no problem. In case you run into any hiccups, however, the smart ceiling fan comes with a no-questions-asked, 1-Year Warranty. Atomi has a world-class customer support team who goes the extra mile to ensure you'll be happy and assisted with the fan you need.