There's no better way to start the morning than with a fresh, hot cup of coffee. Instead of running out to the neighborhood cafe or getting your java fix at over-priced chain stores, there's a more convenient way to get great coffee on-demand—in the comfort of your own home. Coffee makers designed with the latest smart technology are making it easier for us to roll out of bed in the morning, and here are 4 reasons why you need to buy a Smart Coffee Maker: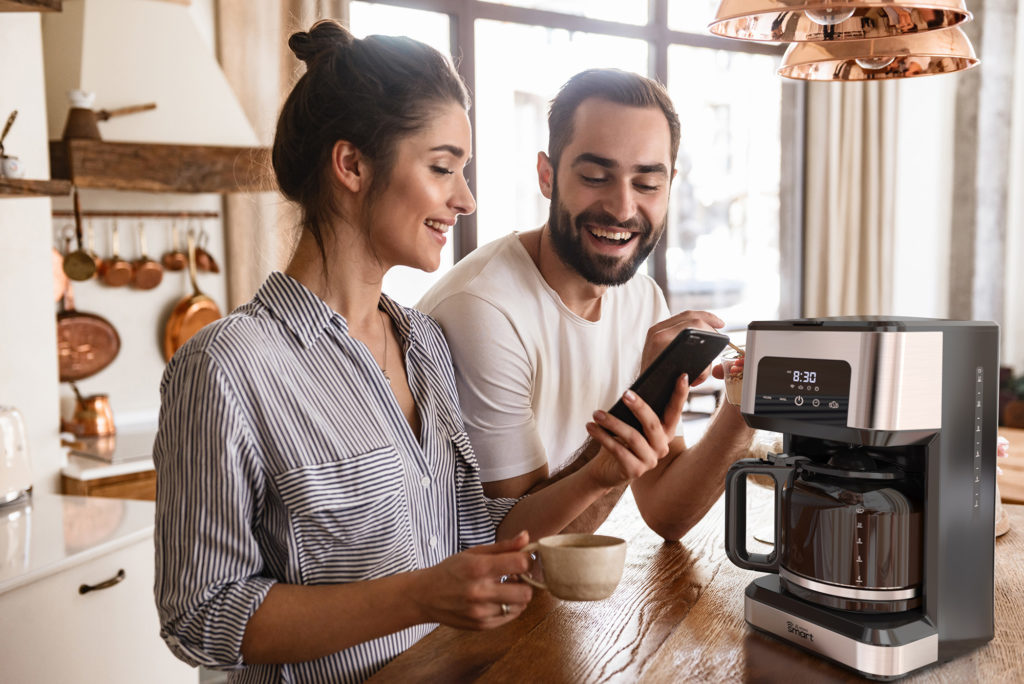 1. Coffee brewing before you wake
The atomi Smart Coffee Maker adds convenience to your day before your day begins! Whether you set it on the programmable timer and create a routine schedule, or you start the brewing process using the smartphone app on the fly, you can have your coffee ready and waiting for you any time you wish. Coffee is a full-sensory experience, from its multifaceted flavors to the warmth you feel as you sip it down. Now, thanks to smart technology, we can wake up to the intoxicating aromas of our favorite roasts without lifting (more than) a finger.

2. Voice-controlled with Alexa and Google Assistant
Of course, you can control your smart coffee maker through the app with your phone. But voice-control and compatibility with Alexa and Google Assistant give you more flexibility to go about your day without stopping to make the coffee. You can use simple voice commands to start the brewing, to turn it on and off, and more. It's like having a personal assistant to make your coffee, when you want it, exactly the way you like it.

3. Cost-saving and eco-friendly
The atomi Smart Coffee Maker comes with a reusable, permanent filter so you no longer have to waste money on the reusable kind. More importantly, you'll lessen your carbon footprint by making your coffee at home. Imagine how much money you'll save, and how greatly you can reduce waste by cutting back on disposable coffee cups, plastic lids and straws, and the like. Your pocketbook, and the planet, will thank you.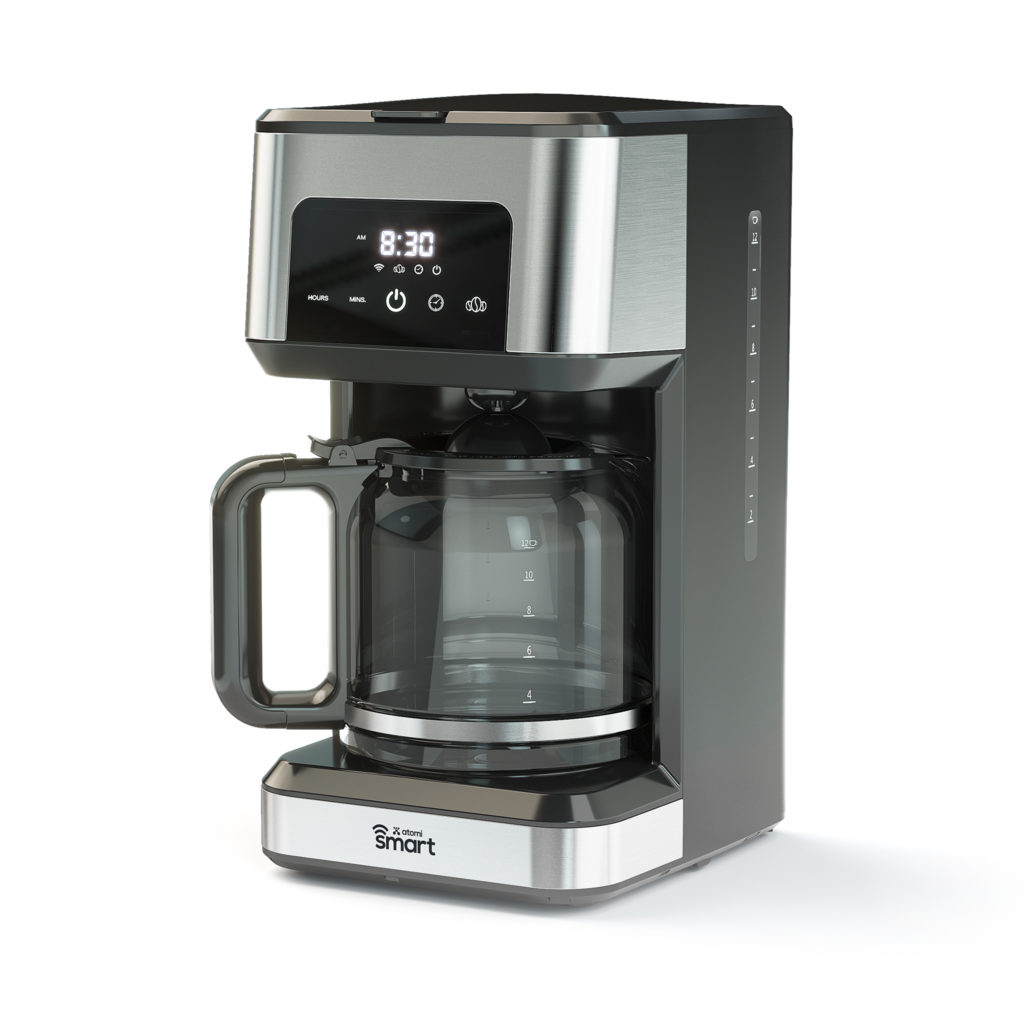 4. Sleek, contemporary design
The attractive, functional design of most smart coffee makers allow them to fit beautifully almost anywhere. It's essential for your kitchen or the office break room. The atomi Smart Coffee Maker would also be a perfect housewarming or wedding gift, as it's compatible with both Android and iOS, and aesthetically, it goes with any decor.
In summary, you may love your french press and your top-of-the-line espresso machine that makes you deliciously frothy cappuccinos—as well you should! But for easy, delicious, automated coffee on demand, the atomi Smart Coffee Maker is the way to go.

Get your atomi Smart Coffee Maker today.

Also available on Amazon