Create the perfect mood lighting, indoors or out, for any moment or occasion. The Atomi Smart Orb Light is fully waterproof and provides up to 6 hours of wireless, continuous illumination. Simply pick the solid hue or color scene you want, and bask in the glow.
– Battery: 3.7V 1800mA (Charging time from 0% to 100% is around 8 hours (Large Orb) and 6.5 hours (Small Orb)
– Up to 6 hours of use
– Input: 100~240V 50~60Hz
– Output: 5V ~1A
1. Know your Wi-Fi network and password
2. Make sure your mobile device is running iOS® 8 or higher or Android™ 4.1× or higher
3. Make sure you're connected to a 2.4GHz Wi-Fi network (Atomi Smart can't connect to 5GHz networks).
Download the Atomi Smart app from the App Store or Google Play and create an account.
Confirm that your phone's Bluetooth is enabled and that you are allowing the Atomi Smart app to access Bluetooth.

If you already have the app installed, please make sure to check for any updates as they will improve your experience with the Atomi Smart app.
Step 2: Add Smart Bridge only (Keep your Orb Lights turned OFF at this point)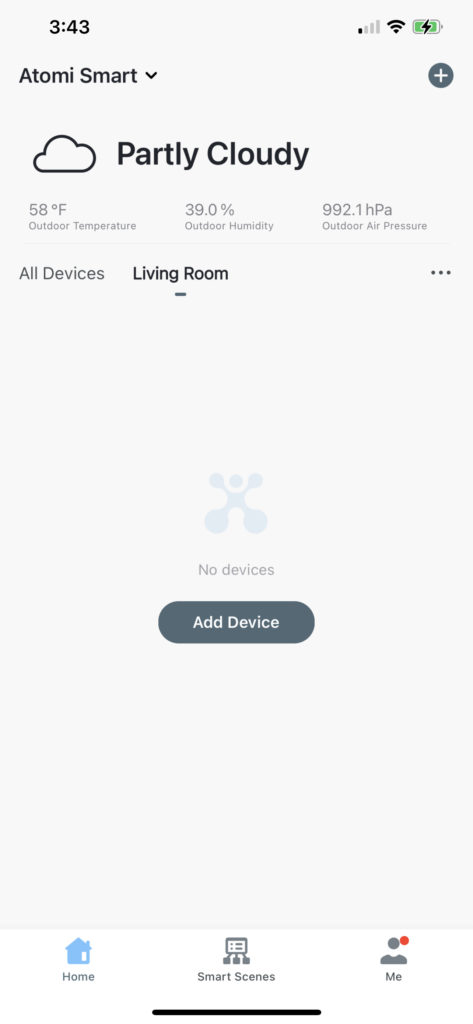 Turn ON your phone's Bluetooth. 
Press "Add Device" or the "+" button and choose the Smart Bridge (Orb Lights) to install from the device list. Do not connect the Smart Orb Light at this step.
Step 3: Plug In the Smart Bridge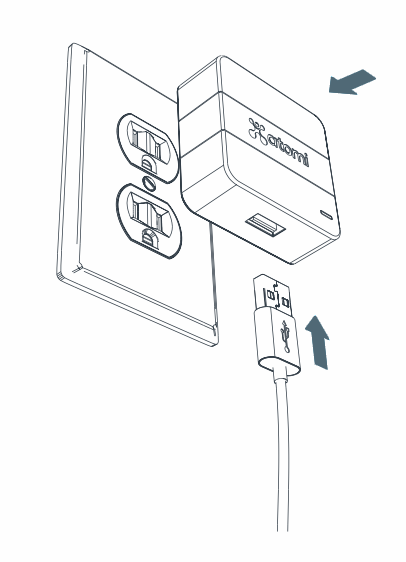 Plug the Smart Bridge into the outlet.
After a few seconds, confirm that the orange indicator is flashing. If not, press and hold the Bridge button for 5 seconds.
Press "Continue" on the Atomi Smart app

The app will find the Smart Bridge via Bluetooth

Select the Smart Bridge (Press the '+' button)
Step 4: Connecting to Wi-Fi
1. Enter your home Wi-Fi network (2.4GHz) and password. Press 'Continue'.
2. Your device is now connected
Step 5: Add Smart Orb Light
Now that you've added the Smart Bridge to the app, you can add the Smart Orb Light.
– On the Atomi Smart home screen, open the Smart Bridge.
– Select "Add new device" and follow the on-screen instructions to add the Smart Orb Light.
– If the Smart Orb Light was already connected to the app with the Smart Bridge, select "Add existing device" and choose the light(s) to be added from the list
Controlling your Smart Orb Light
ON/OFF – Press the 'Power' button to turn ON/OFF your Smart Orb Light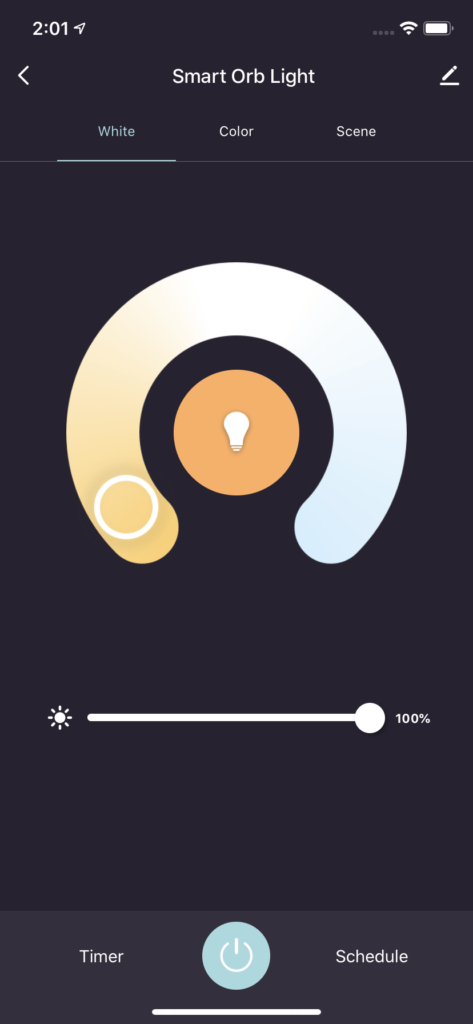 Brightness – Change your Smart Orb Light intensity
White Wheel – Change white temperature
Color Wheel – Broad spectrum of colors to create the perfect ambiance.
Color Swatches – Add swatches to quickly access your favorite colors. Press and hold on a color to edit/remove your saved color
Slider 1 – Increase or decrease light brightness
Slider 2 – Change color saturation
Select curated color scenes based on your mood.
Animated Scene Presets
Soft – Fades in and out between 2 colors
Colorful – Cycles between preset colors (Slow)
Dazzling – Cycles between preset colors (Fast)
Gorgeous – Fades between preset colors
* You can also edit any of the available scenes by pressing the 'Edit/Sync lights' button.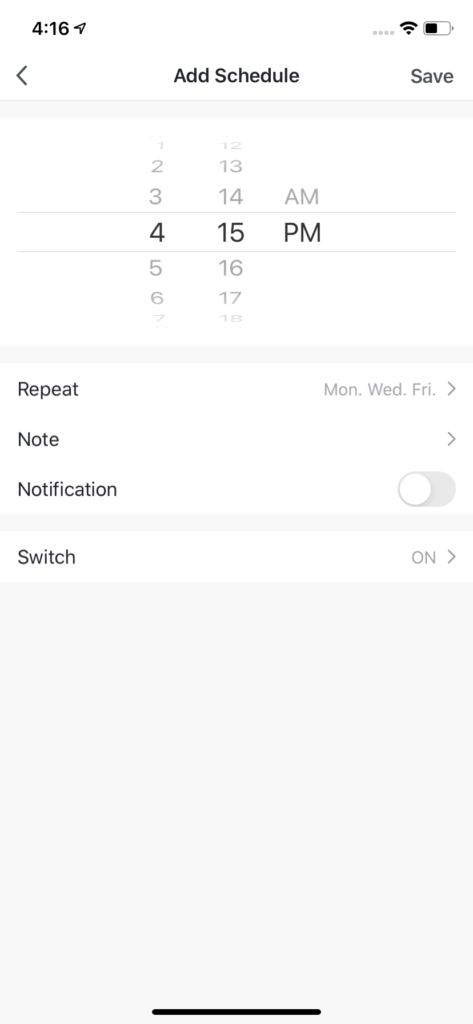 Time – Select the time to run the schedule
Repeat – Select what days of the week to repeat the schedule
Note – Adds a note/label to the schedule
Notification – Enable to receive a notification every time the schedule runs
Switch – Select to turn ON or OFF the light
More information about Creating Schedules is available here

You can also use automations to create additional schedules. Click here to learn more.
Creating Groups to control multiple lights together
The Atomi Smart app lets you group devices to control multiple orb lights simultaneously.
1. Make sure that all of your Smart Orb Lights are online, powered ON and connected to the Smart Bridge / app
2. Press the 'Edit' button (Pencil Icon) at the top right corner of one of the Smart Orb Lights screen.
3. Press 'Create Group' and select the devices you wish to be included. Press 'Confirm'. You can now control your lights simultaneously.
2. Press 'Create Group', select the devices you wish to be included and press 'Confirm'. You can now control your lights simultaneously.
Create a ticket on our Support page. Our team is available to help, Monday through Friday, 9am to 5pm (EST)