2021 is well underway with hopeful optimism for the newish year! As the world slowly opens up again, we continue adjusting to new realities—from educating our kids to new ways of working our jobs. We juice up our laptops, attend countless video meetings, double our WiFi bandwidths, and adapt! Let Atomi Smart make working from home even easier.
Whatever corner of the house you're able to snag for your class or work meeting, the Atomi Smart WiFi Portable Tabletop Heater can come with. It's designed with a compact body, built-in carry handle, and cool-touch housing for easy portability. You can even warm your space well before you sit down to work. The heater is WiFi-enabled and voice-activated so you can turn it on or off, change the temperature, create schedules and more using your smartphone and the free Atomi Smart app. It also works with simple voice commands via Alexa or Google Assistant.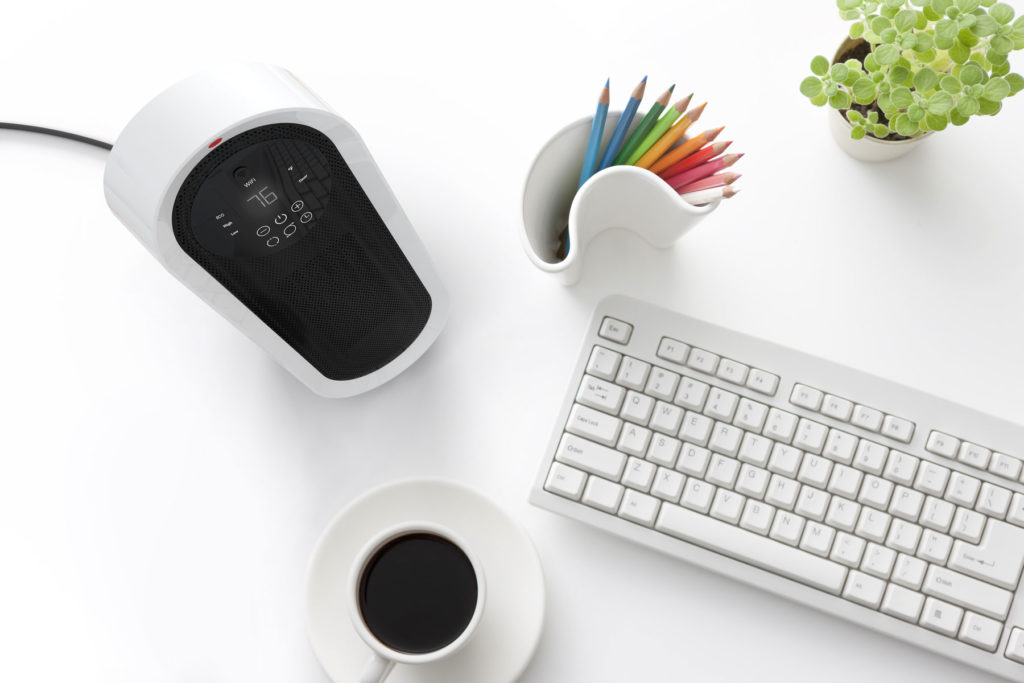 Another essential gadget to get you through your day is the Atomi Smart Coffee Maker. Skip the morning commute, not your morning cup of joe. This smart coffee maker will be your new best friend, with WiFi capabilities that allow you to start a pot brewing before you even get out of bed! In addition to using your smartphone app to run it, you can also assign coffee-making tasks to Alexa or Google Assistant using voice command. Coffee-ready notifications are sent to your phone. Plus, you'll save on buying coffee filters since a reusable one comes in the box.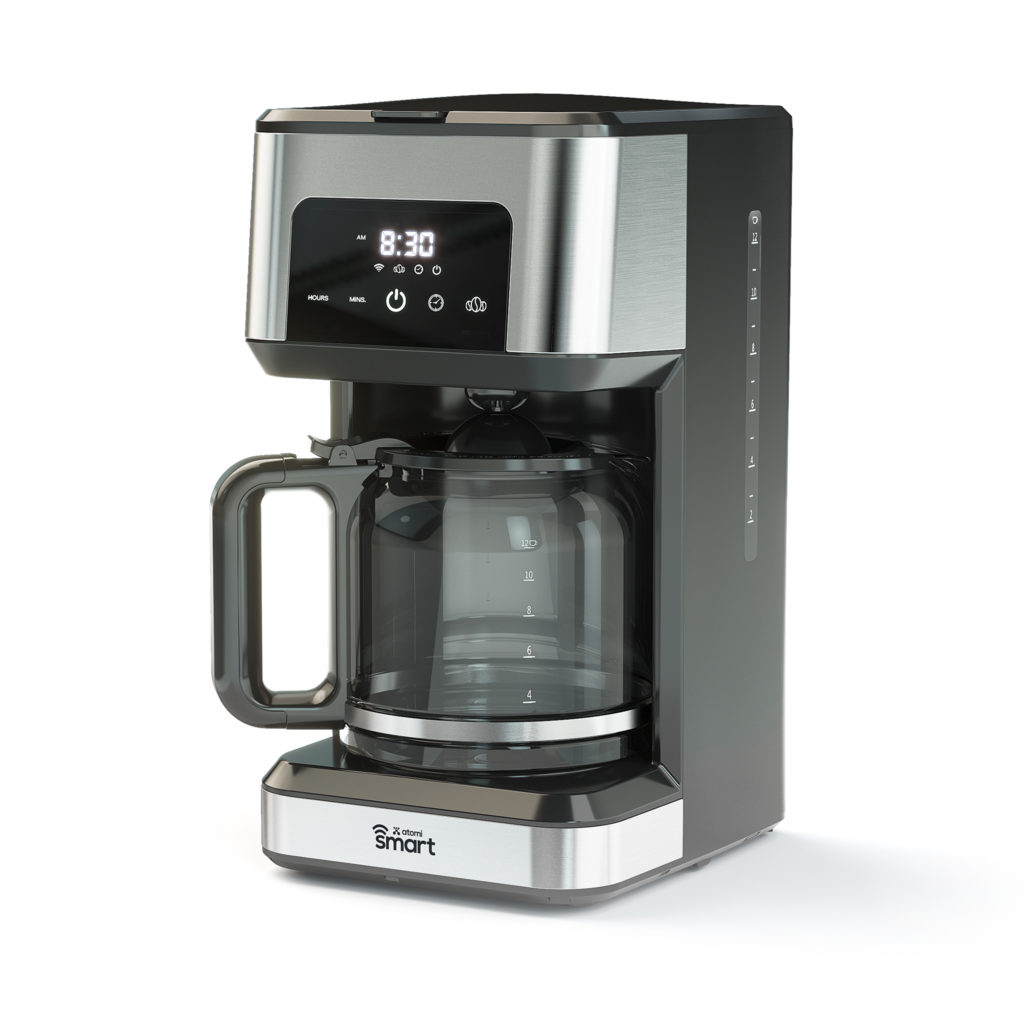 Once you're cozy and caffeinated, Atomi makes it easy to maximize and organize your devices. Have multiple laptops or tablets to plug in? Need to work untethered from your desk for a bit? Atomi has unbeatable, high-quality charging solutions with every imaginable feature. Pick from desktop charging stations that identify devices to deliver the quickest charge. The Atomi Charge Pad, for example, features four smart USB ports and a Type-C USB port to charge 50% faster than wall chargers. And with multiple devices plugged in at once, a gadget like the Wall Surge Protector is a must. It provides 400 joules of protection for up to four AC-outlet appliances and four USB devices whenever damaging power surges occur.
Smart technology isn't the future, it's the now. It's surprisingly affordable if done right. Atomi Smart allows you to piecemeal your smart home transformation one, two, or ten items at a time—whatever works for you and your budget. Even small differences in your home gadgets can make a big impact in your day-to-day—particularly when navigating new ways of working and living.