Since the kitchen is viewed as the heart and soul of the home, why not include innovation and contemporary style for everyday use? It's time to reinvent the way we understand kitchens as more than just a place to cook food, but as a place where one feels comfortable and confident by using clever gadgets and apps. The assistance of technology can make cooking simpler and more efficient because a smart kitchen leads to smarter cooking and a smarter way to live.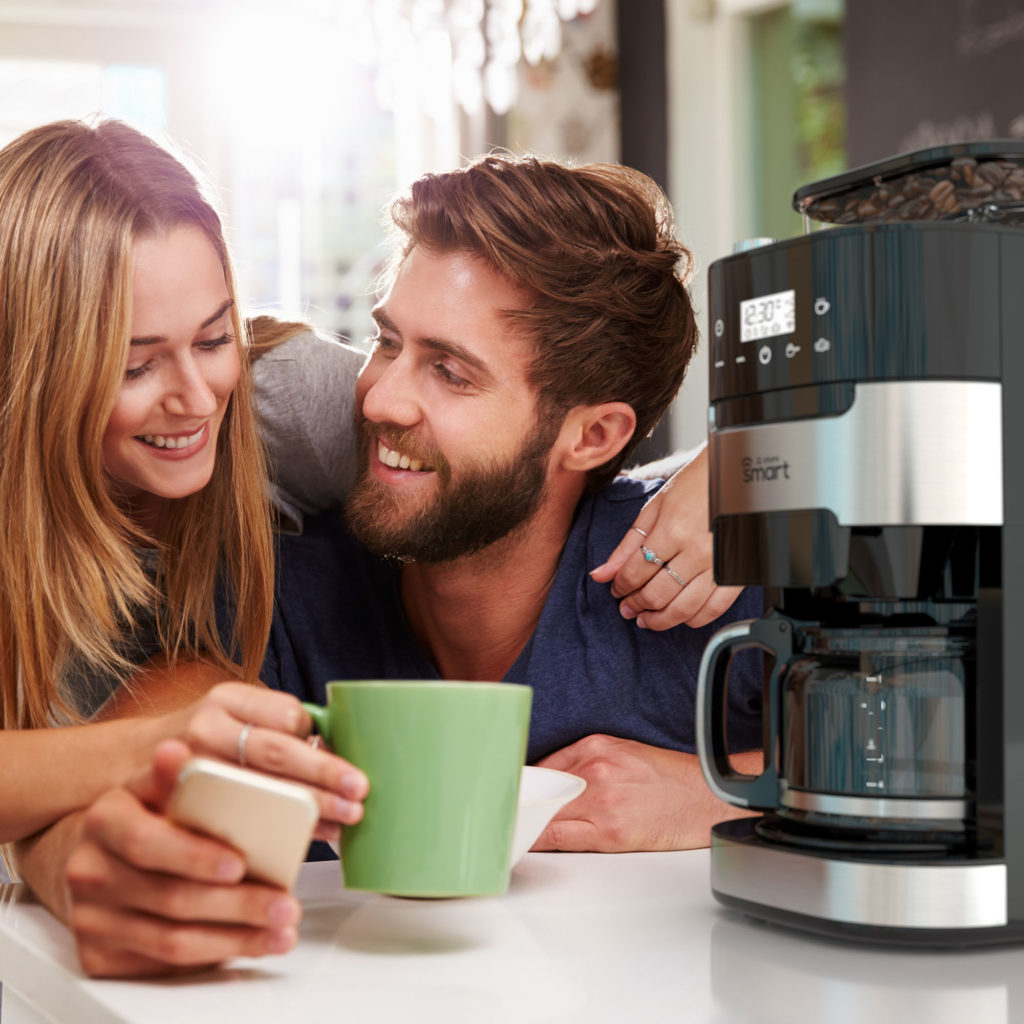 Integrating Efficient Gadgets and the Atomi App
A smart kitchen uses connected devices that work together to create a system that communicates through the IoT. These smart devices can be controlled through a smartphone or device with the Atomi smart app. All of Atomi Smart's devices can also be integrated with Alexa or Google Home, meaning that the devices can be voice-controlled, too. Embracing these technologies in your kitchen will create an efficient space that goes far beyond meal prep to be a central part of the home.

One such device is the Atomi Smart Coffee Maker. It is programmable and compatible with Amazon Alexa and Google Assistant so you can brew coffee anytime and anywhere. You'll have more flexibility to go about your day without stopping to make the coffee. Simple voice commands will start the brewing, turn it on/off, and more. For those who are on a budget, it is much cheaper, in the long run, to brew coffee at home than ordering a cup to go every day your favorite coffee shop. Atomi Smart takes it one step ahead by personalizing your coffee experience through the app. Schedule brewing for a specific time daily or weekly, adjust the brew strength to your unique taste, check how much coffee is left in the carafe, and more all through the comfort of your smartphone. You'll even get notifications to your phone when the coffee is done! Enjoy your coffee the smarter way with this 12-cup stylish coffee maker, the perfect addition for any coffee fanatic looking to upgrade their home without a hefty price tag.

Another way to implement smart technology in the kitchen is with smart home lighting. All of Atomi Smart's lighting options are compatible individually or together, so you can link and connect hundreds of lights and multiple styles. Illuminate the kitchen with Smart Wall Lights, Smart Orb Lights, the Smart Ceiling Light, or Smart String Lights. The Atomi Smart app includes features such as turning on/off smart lights, creating and setting schedules, monitoring if lights are on/off, and more. With ambience at your fingertips, set the right mood with white lighting or have fun with 16 million playful colors. Who said cooking had to be boring? Atomi's Smart lights include built-in special effects so you can bring your lighting vision to life. To help create that perfect lighting ecosystem, Atomi integrated voice capability for easy control of your lights. Besides using the Atomi Smart app, Amazon Alexa and Google Assistant are also compatible with any Atomi Smart lighting so you can use simple voice commands to control your lights. Voice control means that you can keep your hands off your smart devices and on your cooking.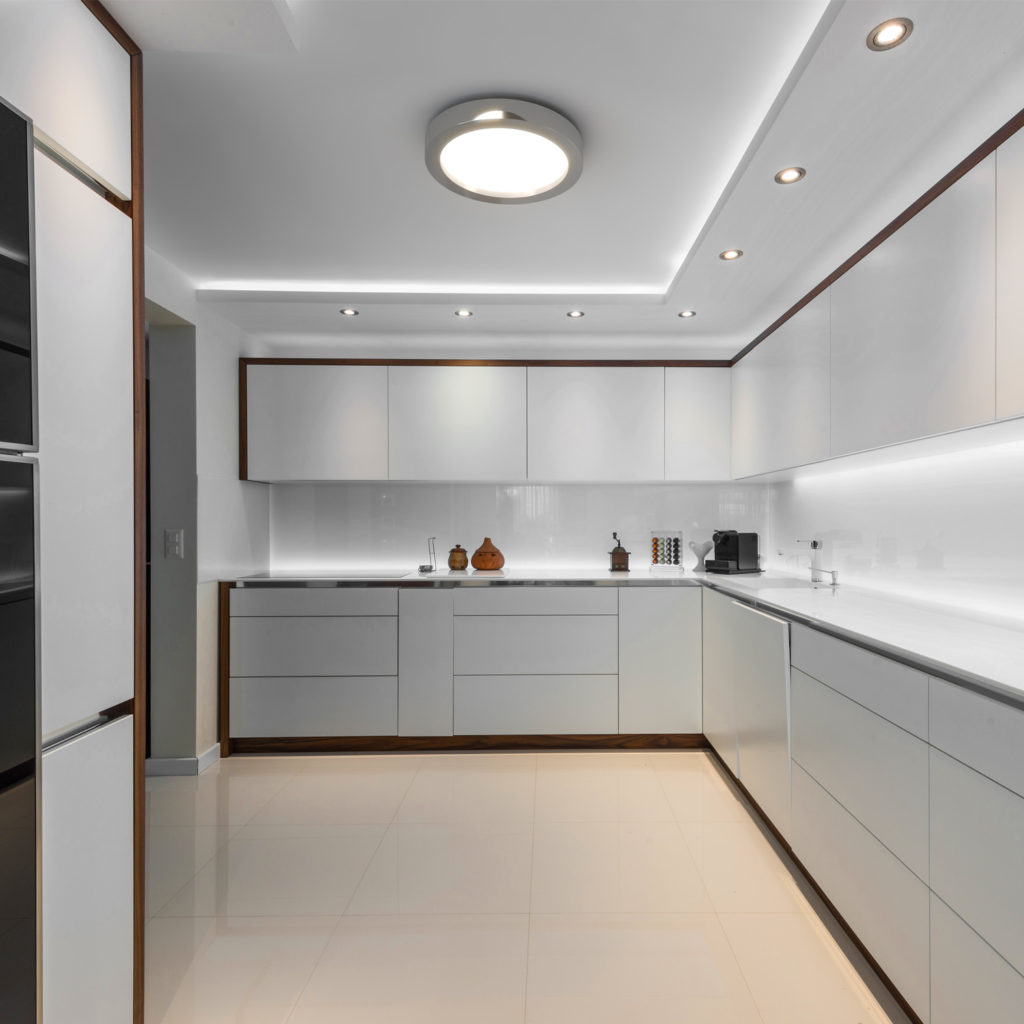 The Benefits of Smart Devices in the Kitchen
There are many benefits of smart technology in the kitchen, most notably the efficiency it brings to the user. Since cooking is a tedious and time-consuming process, it requires lots of mental and physical effort just to create one meal. However, with the help of technology, it can help cut down on cooking time or any of its processes. Take the Smart Coffee Maker, for example. Instead of waking up earlier or spending extra time to set up a regular coffee machine, the smart coffee machine can be scheduled to brew at specific times automatically, without needing to be physically near the machine. With integrated voice assistance, you can even brew coffee right from bed! Smart devices help boost efficiency by cutting down on any prep or cooking time so that you can enjoy its benefits instead.

Another benefit of smart home technology is the aesthetics it can bring to a room. Instead of using the kitchen as only a place to cook, with some smart lighting, it can become a place of beauty where guests can eat and enjoy. Atomi Smart's lights aren't just for style, they are also just as functional. Implementing smart home lighting not only adds a chic, modern feel to the kitchen but can create the perfect dining ambience or hosting experience. Set warm whites for a romantic evening, multiple colors for a party atmosphere, or any other color scheme to set the mood you want. By using smart lights, the sterile, boring kitchen can become a place of excitement and warmth that even your guests can enjoy.
Adding Intelligence to the Heart of the Home
In many homes, the kitchen is a place for practicality but can easily be overlooked as the heart and soul that brings families and friends together. Integrating and utilizing smart home technology in the kitchen provides the benefits of convenience, efficiency, and style to help ease the cooking and hosting processes. Some devices that can make the kitchen an enjoyable place are the Atomi Smart Coffee Maker and Atomi Smart lights, thanks to their sleek design and innovation. Add intelligence to the heart of the home with Atomi Smart!