Spring and summer are the times of year you enjoy your home outdoors most. Think warm nights chatting on the porch or patio, barbecue dinners with family, weekend parties, and more. Such occasions put your home in the spotlight–ideally, in the Atomi Smart Spot Lights. Discover how these high-quality, smart stake lights utilize WiFi tech to enhance and beautify outdoor moments at home.
Light their way
Make the walk up to your door a warm and welcoming experience for family, friends, and visitors alike. Atomi's four-set of smart spot lights help you create the perfect ambiance and hospitality. In addition to setting a vibe, these lights are brilliantly designed with 10-watt LED bulbs to create a safer path to and from your home.
Color your world
White lighting is lovely, but so are countless other color options with these smart spot lights. You'll have 16 million hues to choose from, with 800-lumen brightness and built-in special effects. Backyard weddings, birthdays, and other year-round holidays and celebrations come to color-themed life when you program these lights to match the rest of your decor!
Voice Control with Google or Alexa
Atomi smart spot lights can be controlled through an app on your phone and are compatible with Amazon Alexa and Google Assistant. Using simple voice commands, turn them off or on, change colors and patterns, and more without having to lift a finger! You can also set up convenient daily or weekly schedules for the lights to operate automatically.
Linkable up to 40 Spot Lights
Atomi Smart WiFi LED Spot Lights is a starter set, and can always be added to with the Spot Lights 2-Pack Extension Kit. Since yards and patios come in different sizes, what works for someone else might not work for you. If you find your lighting needs extend past the four-pack, link up to 40 spot lights, and still control them all with your voice or phone!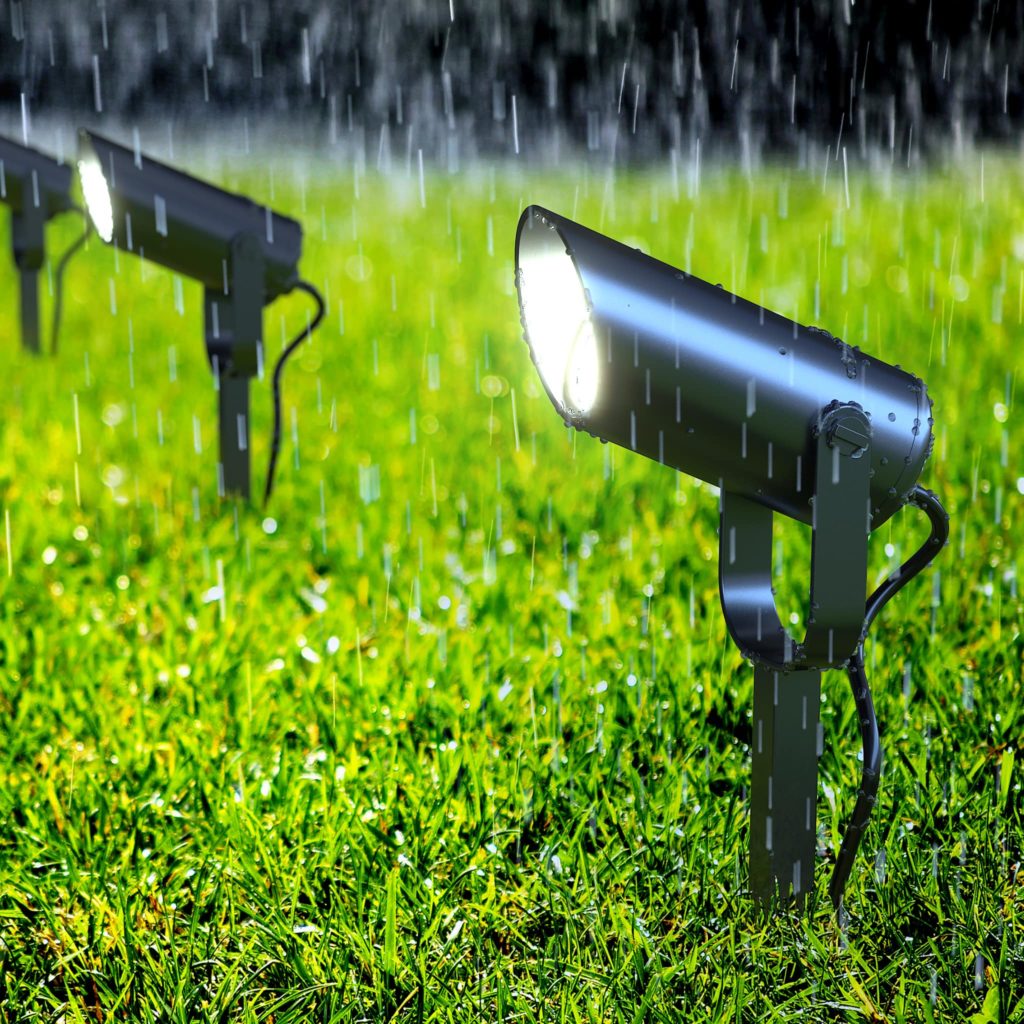 Durable, All-Weather Design
Made for year-round outdoor use, these lights are constructed of premium black aluminum with unbreakable ground spikes. Their IP65 rating ensures they'll function beautifully in rain, wind, sun, and snow. Here's an idea: Pair them with Atomi Smart WiFi String Lights and you'll never have to haul out holiday lights on an annual basis.
These smart spot lights can stay indefinitely—simply change their color patterns with the holidays and seasons!
For front yard walkways, backyard patios, and gardens at home–or even the office–Atomi Smart Spot Lights set the scene and illuminate the ease of smart home technology.