As the weather warms up and we ease into spring, it's an optimal time to update your home with an exterior makeover. An outdoor redo could mean a new coat of house paint or planting seasonal flowers—or be as simple as using innovative outdoor gadgets from Atomi Smart to create the fresh look you want. These high-quality, smart pathway lights are a prime example of tapping into tech to beautify your home.
Creates a Warm Welcome
Leading up to your front door, the Atomi Smart WiFi LED Pathway Lights are like rolling out the red carpet to family, friends, and anyone else visiting. These wifi-enabled, smart pathway lights help you stage the perfect ambience to create a warm, inviting, and beautiful glow all along your walkway. In addition to adding beauty, they're brilliantly designed with 10-watt LED bulbs to create a safer walkway to and from your home.
Ultra-Bright, Color-Changing Display
As lovely as white lighting can be, you're not beholden to it with these smart pathway lights. You'll have 16 million hues to choose from, with 800-lumen brightness and built-in special effects. An everyday essential for front and back yards, these smart lights are especially useful for holidays and other festivities. Think backyard weddings, birthdays, and summer barbecues where you can program the lighting to match color themes!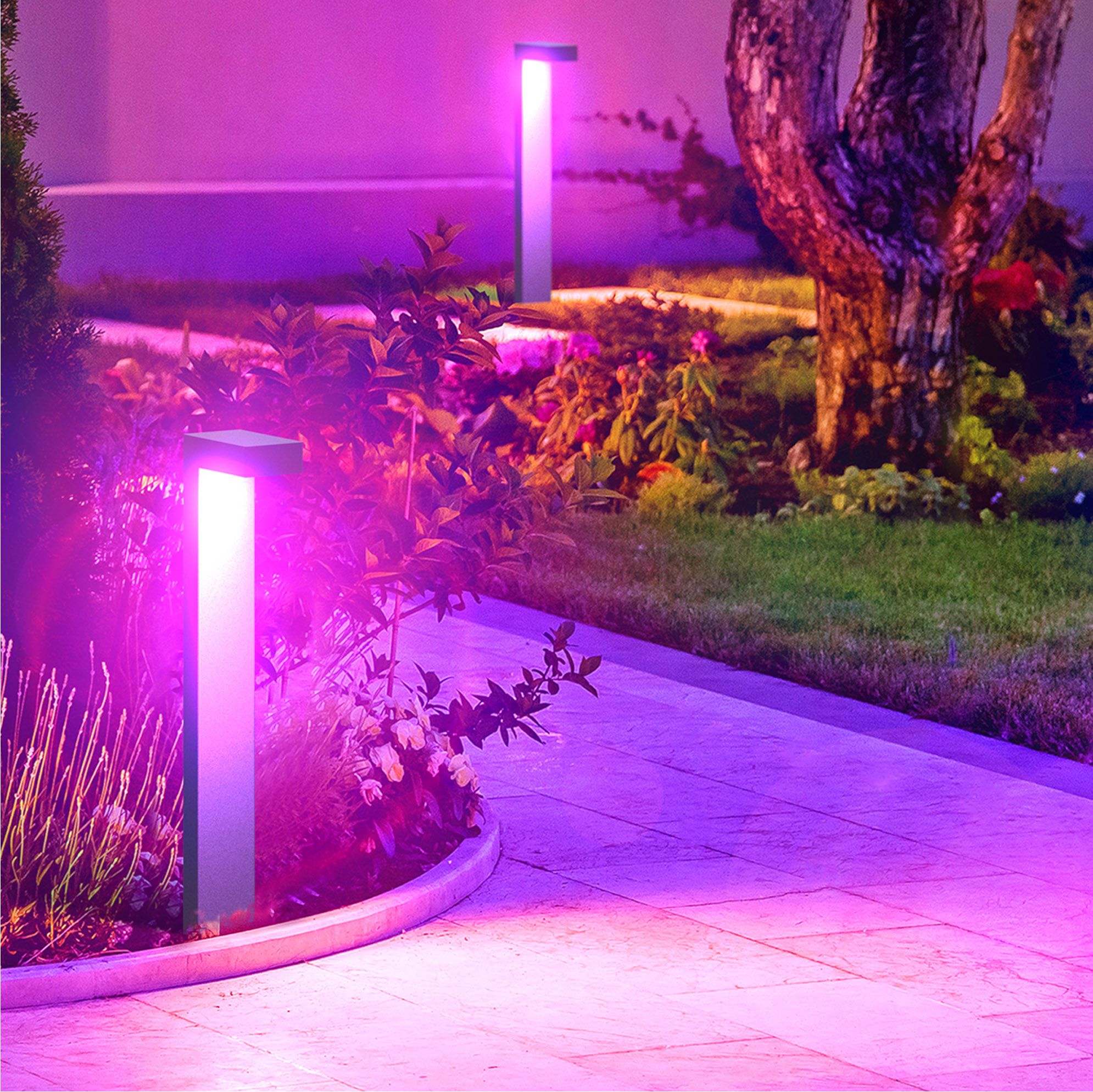 Voice Control with Google or Alexa
Atomi smart pathway lights can be controlled through an app on your phone, and they're compatible with Amazon Alexa and Google Assistant. Just give simple voice commands. You'll love the flexibility of turning them off or on, changing colors and patterns, and more without having to lift a finger! You can also set up a convenient daily or weekly schedule for the lights to operate automatically.
Linkable up to 40 Pathway Lights
Atomi Smart WiFi LED Pathway Lights come in a set of four, but you can always add more with the Pathway Lights 2-Pack Extension Kit! Since yards and patios come in different sizes, what works for someone else might not work for you. If you find your lighting needs extend past the four pack, you can link up to 40 smart lights and still control them all with your voice or phone!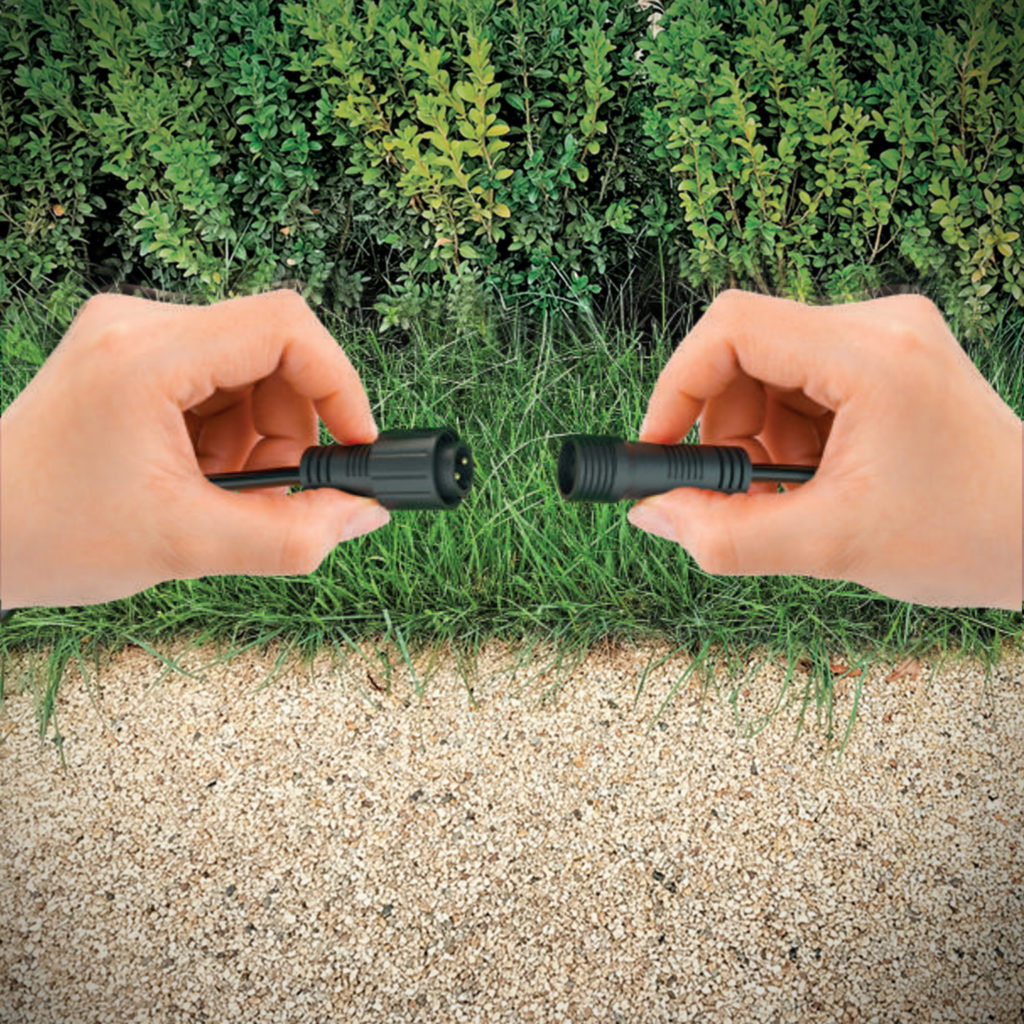 Durable, All-Weather Design
Made for year-round outdoor use, these lights are constructed of premium black aluminum with unbreakable ground spikes. Their IP65 rating ensures they'll function beautifully in rain, wind, sun, and snow. Here's an idea: Pair them with Atomi Smart WiFi String Lights and you'll never have to haul out holiday lights on an annual basis. These smart lights can stay up all the time—and all you have to do is change their color patterns with the holidays and seasons!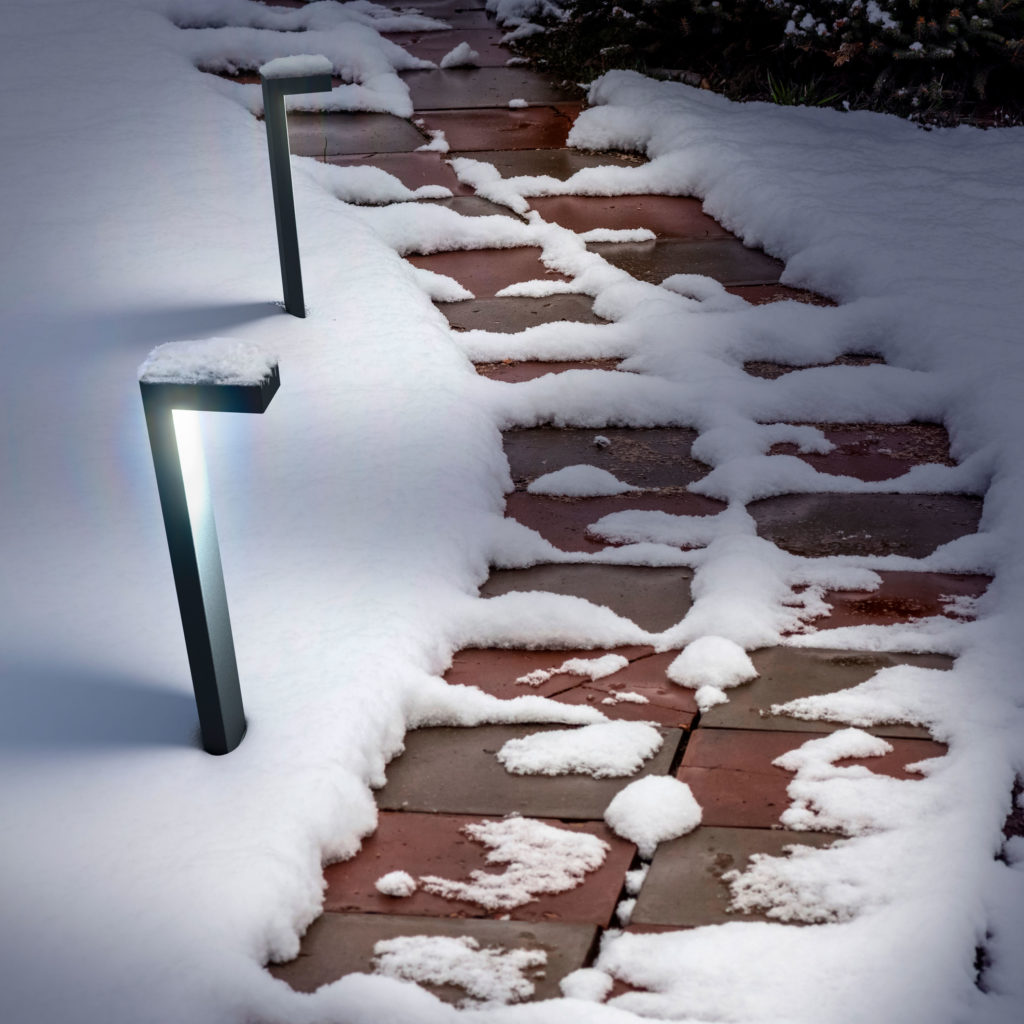 For front yard walkways, backyard patios and gardens, home, the office, and more…smart pathway lighting is an affordable and lovely way to beautify any outdoor space. Atomi Smart WiFi Pathway Lights are simply a smarter way to do it.