We have all been there, we have all at some point wished that our appliances could do more than just – well what they do. We've all fantasized about owning the futuristic electronics that we see in star wars and jetsons. A smart plug is the first easy step into the world of smart homes. It will have you wondering how you ever got by without it. Let's take you through some easy everyday Smart Plug Tricks and Tips to get you by doing much more.
It is the basic unit of a smart home. You plug appliances into a smart plug which is then plugged into a power outlet giving you total control of the power supply being provided to the appliance. The Smart Plugs can be controlled through the atomi app and virtual assistants. They can be combined with other smart products to form commands.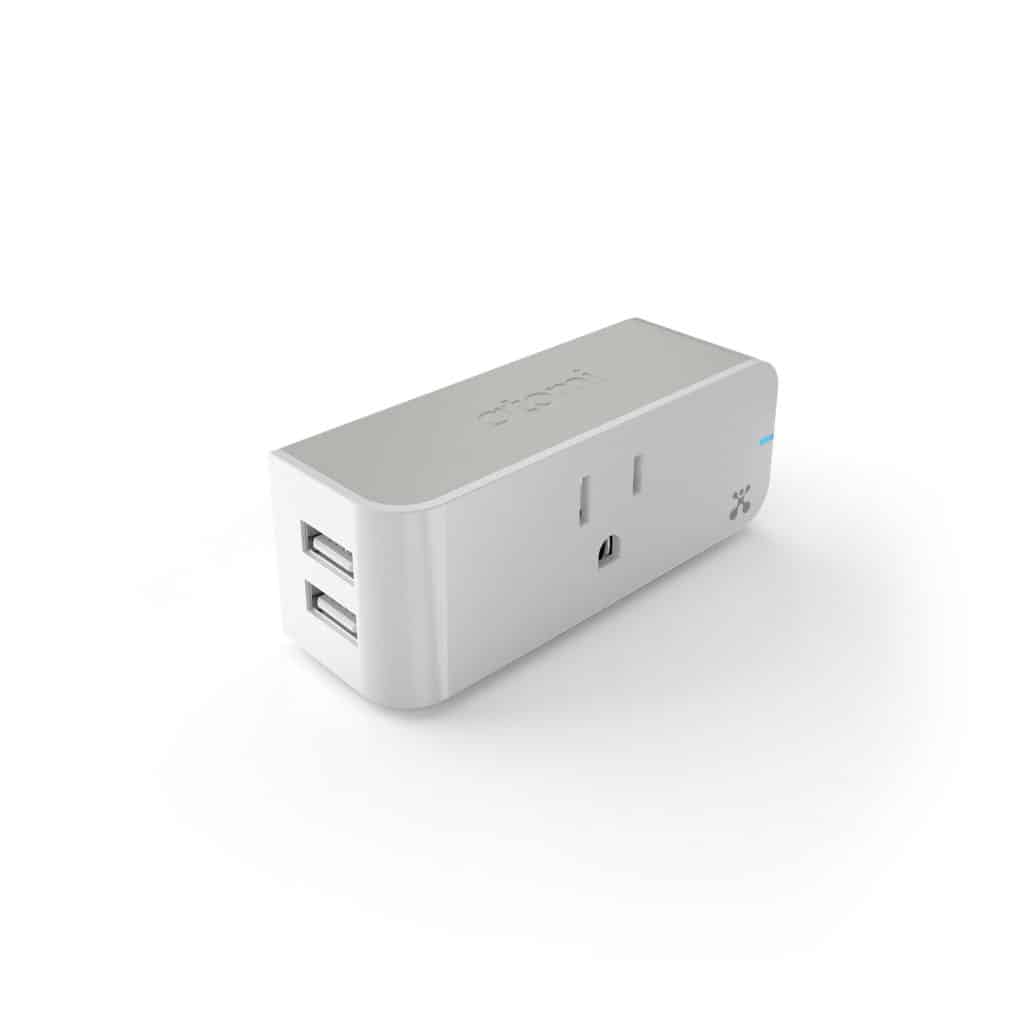 Here are a few fun things that you have to try.
Trick #1: It's the most beautiful time of the year – for everyone – Christmas Special
The holidays don't come with the stress of keeping a tab on the outdoor lights anymore. No more of, "Oh! Did I leave the lights on?". You can simply use a smart outdoor plug to automate the lights this Christmas.
The outdoor smart plug will allow you to set schedules for the lights to turn on and off at a set time through the season. You can also keep a check on them through the atomi smart app.
Trick #2: Everyone loves a good scare – Halloween Special
The Smart Plug comes packed with its own little tricks and treats. So, this Halloween pack your house with all the theatrics chosen right out of the Frankenstein's mansion. Use the atomi Smart Plus to automate your lights, hot air blowers, the radio, and the TV to scare friends off and be remembered as a trick-or-treating legend.
Trick #3: Limit the Screen time for your kids
We live in a world where everyone is always busy. You can keep a check on the TV from anywhere. Just pair it up with an atomi Smart Plug and keep a tab on when your TV is switched on. You can set automatic timers to shut off these plugs on school nights so that the kids' aren't glued to the TV past bedtime… night night 🙂
Trick #4: But baby it's Cold Outside – Why to get out of the bed.
Now you don't need to get off the bed to switch off the AC or turn on the heater when it gets too cold. You can control all your appliances right from your bed, just a tap on your phone or simple voice commands – that's it.
Trick #5: Trick burglars into thinking someone is home – Futuristic electronics
Going for a big vacation? just plug a few lamps into the atomi smart plug and you can control it remotely from anywhere in the world. You can also schedule a specific time for the lamps to turn on and voila, the house never seems vacant.
Get your Smart Plug today. you can also buy it from our store on Amazon.com
Stay tuned for many more #SmartHacks