Are you ready for a post-pandemic winter? No one really knows what the next few months will look like, so the best thing to do is to get prepared. Stocking up on tissues and sanitizers is one thing; a better approach might be to outfit our homes with smarter technology to weather the literal and proverbial storm. Meet the Atomi Smart Wifi Tower Heater, 2nd Gen. It's efficient, convenient, and a smarter solution to heating your home.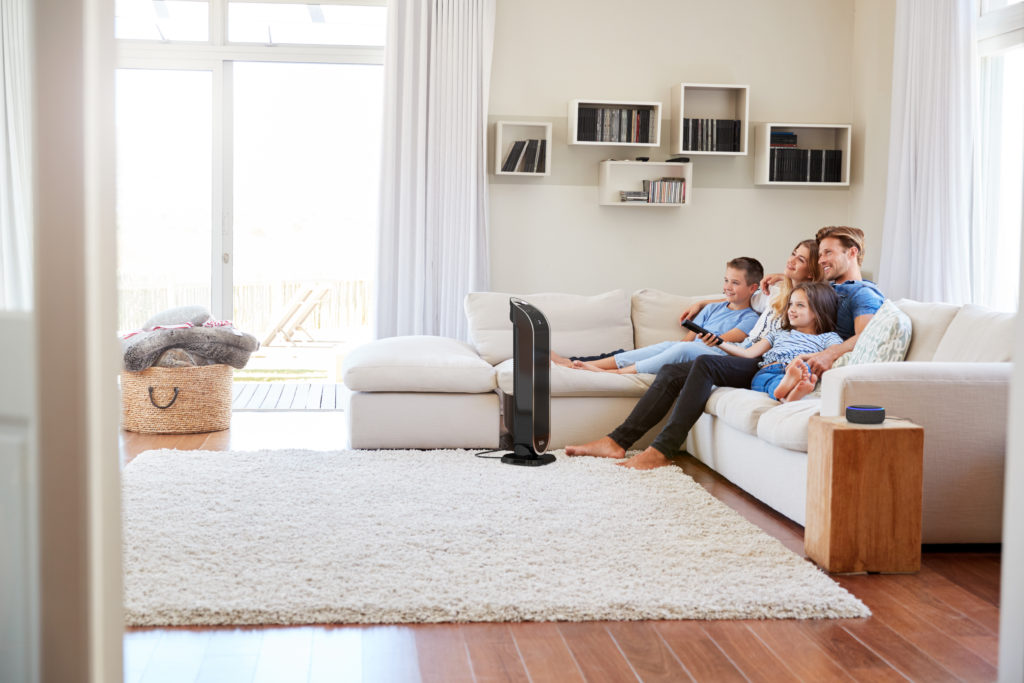 Quickly heats the air and spreads out evenly
1500W PTC ceramic heating technology enables this smart tower heater to warm the surrounding air to 70 degrees in two seconds flat. At that rate, you can cozy up any space up to 750 square feet in no time. Easily switch between the focused mode that gives you a direct heat flow, or wide-angle oscillation to warm up every corner of the room.
Smart functionality, in more ways than one
Using the Atomi Smart app with your phone to control the heater at any time from anywhere is a fantastic feature—especially in an era where we have to be careful of how often we're touching things. Even if there are ten people in your home, every one of them can use the app to control the space heater for their individual use. Voice compatibility with Alexa and Google Assistant makes it even more convenient. Use simple voice commands to turn it on and off, change temperature, and create daily schedules to keep your place warmed up and ready for when you come home.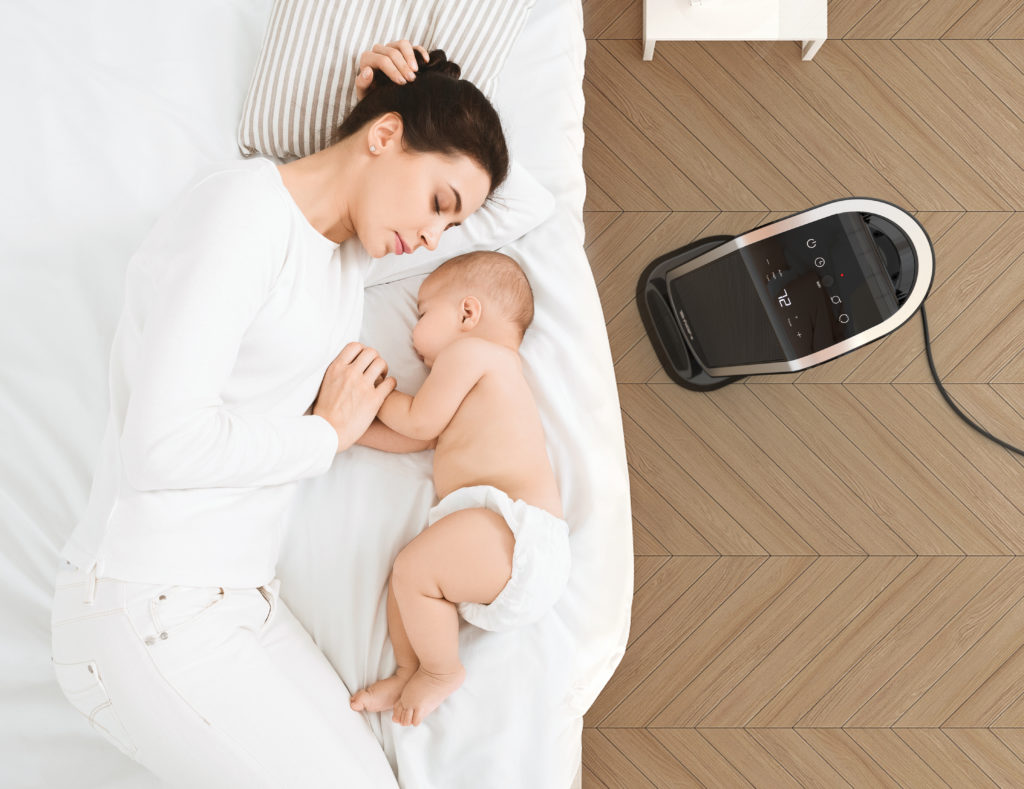 Safe and stable on any surface
This smart heater sends you an instant phone notification if tipped over for any reason. Best of all, the tip-over safety switch is smart enough to know the difference between being tipped over and being intentionally moved. If it's the latter, the heater will stay on without interruption. Other safety features include overheat protection, cool-touch housing, and a wobble-free base that keeps it stable on hard floors or carpet. You won't have to worry with little ones or pets around, and you can rest easy using this heater throughout the night.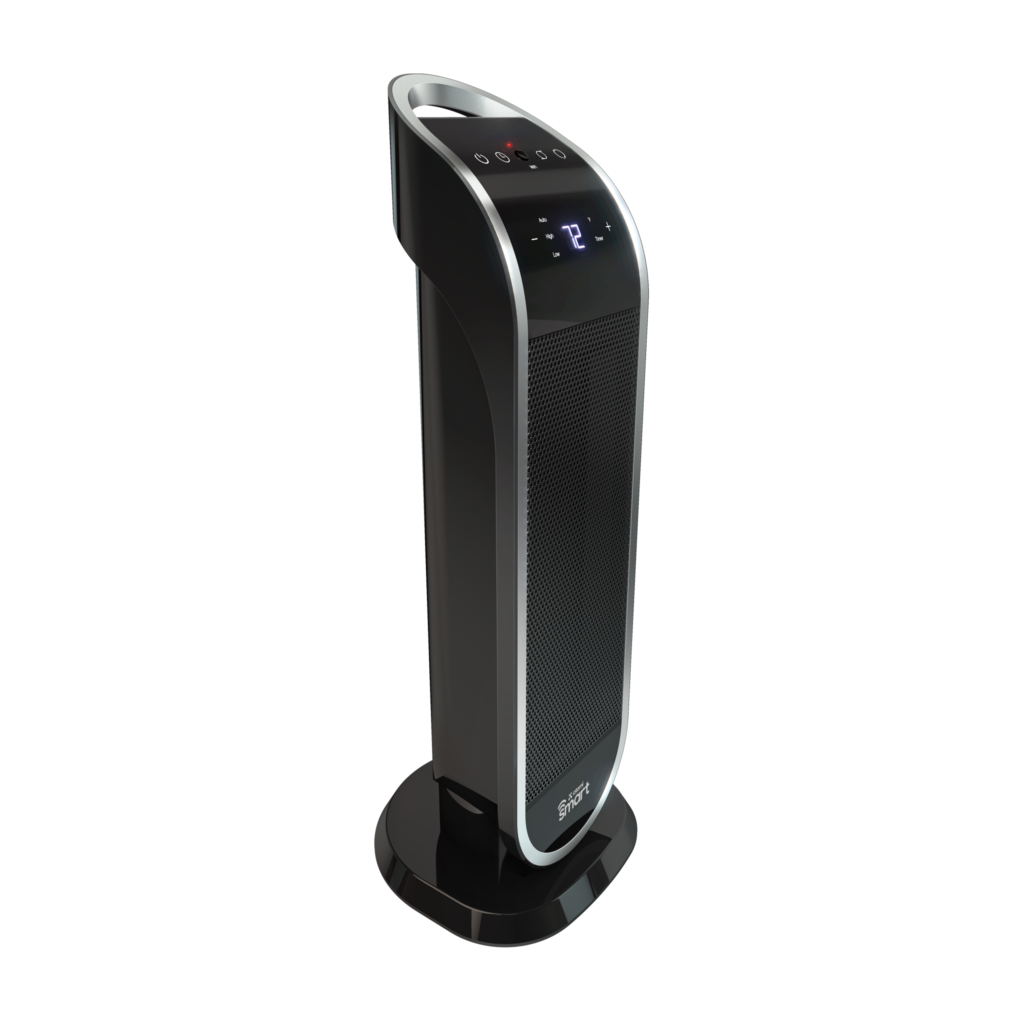 Sleek, contemporary design for your home or workspace
The attractive, slim design of this smart heater allows it to fit spatially and aesthetically almost anywhere. Lightweight with an easy-carry handle, move it from room to room as needed. The 2nd Generation heater also features a new, large touch-screen panel and digital display. The control pad has buttons for manually turning the heater off and on, for changing the temperature, switching between High, Low, and ECO mode, setting timers, and more. Plus, this "heater" is actually useful year round with a cool-mode setting for summer months.
No matter how cold the outside world may get this winter, feel warm, cozy, and secure with the Atomi Smart WiFi Portable Personal Tower Heater. Get yours today.