With the holiday season in full effect, there are lots of special festive moments to look forward to – the decorated tree, the lights, freshly baked desserts, and stacks of presents. However, with these magical moments also comes the reality of the hustle and bustle of busy holiday schedules from shopping to parties. Preparing your home for the holidays can be a challenge and most homeowners could use some help. This is where the benefits of Atomi Smart's smart home devices come into play, so you can be ready for any holiday plans. Smart home devices make life easier and increase safety so you can spend quality time where it matters most. Another great thing about Atomi Smart devices is that they make perfect gifts!
Give the Gift of Warmth
Do you know someone who is always cold, especially during the wintertime? Curl up on the couch this winter with a smart heater keeping you feeling just right. The Atomi Smart Tabletop Heater delivers big heating power and is ideal for small areas. This wireless heater is safe to use on any flat surface and can be placed in even the tightest of areas. Heating is more efficient with its portable design and remote-control capability so you can bring the heater wherever you go and can control it without leaving the couch. On the smart app, you can also create schedules and set temperatures so the room is just right when you come home. Set a daily schedule for your heater straight from the app, so the heater turns on when you need it to. Monitor your smart heater anytime and anywhere on your smartphone, making it more efficient to achieve the comfort you need. With the smart heater's incredible heating features and friendly budget, give the gift of warmth this holiday season and make someone feel warm on the inside and out.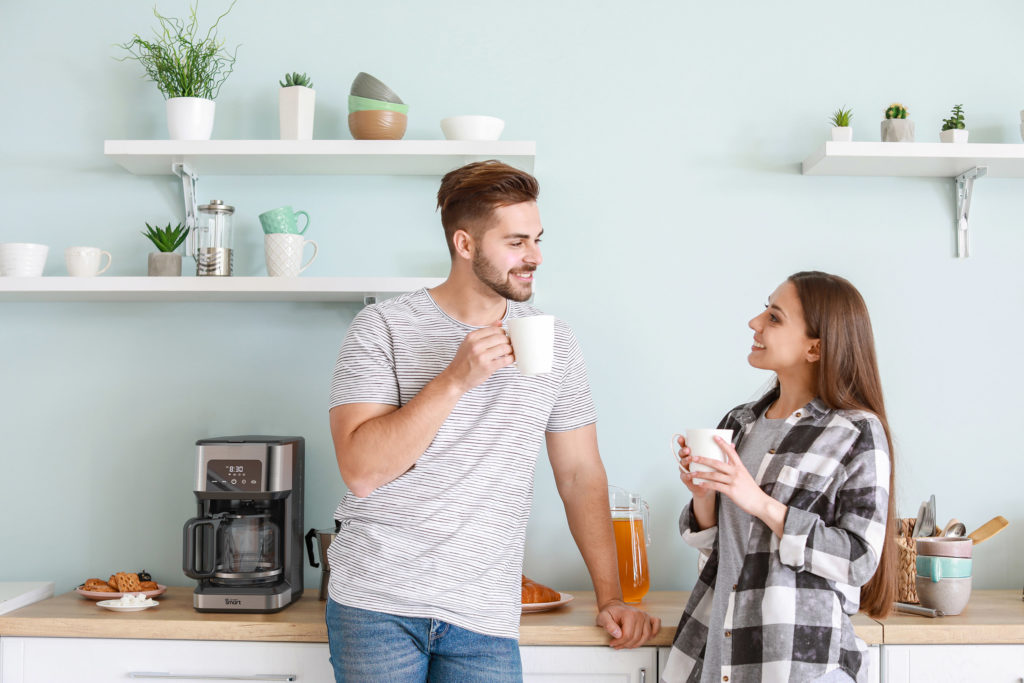 Calling all Coffee Lovers
For any coffee lover, there's nothing better than waking up to the smell of freshly brewed coffee, so why not give it as a gift? The Atomi Smart Coffee Maker is programmable and compatible with Amazon Alexa and Google Assistant so you can brew coffee anytime and anywhere. Simply say a command into these smart assistants and have your coffee waiting for you whenever you need it most. Atomi takes it one step ahead by personalizing your coffee experience through the app. Schedule brewing for a specific time daily or weekly, adjust the brew strength to your unique taste, check how much coffee is left in the carafe, and more all through the comfort of your smartphone. Receive a notification on your smartphone when the coffee is ready instead of waiting nearby. This coffee machine is also cost-saving and eco-friendly by including a washable, permanent filter that you can reuse again and again. Save money and lessen your carbon footprint by making coffee at home! This coffee carafe can brew up to 12 cups, so groups of coffee lovers can enjoy freshly brewed coffee at the same time. Enjoy your coffee the smarter way with this smart and stylish coffee maker, the perfect gift for any coffee fanatic and their friends!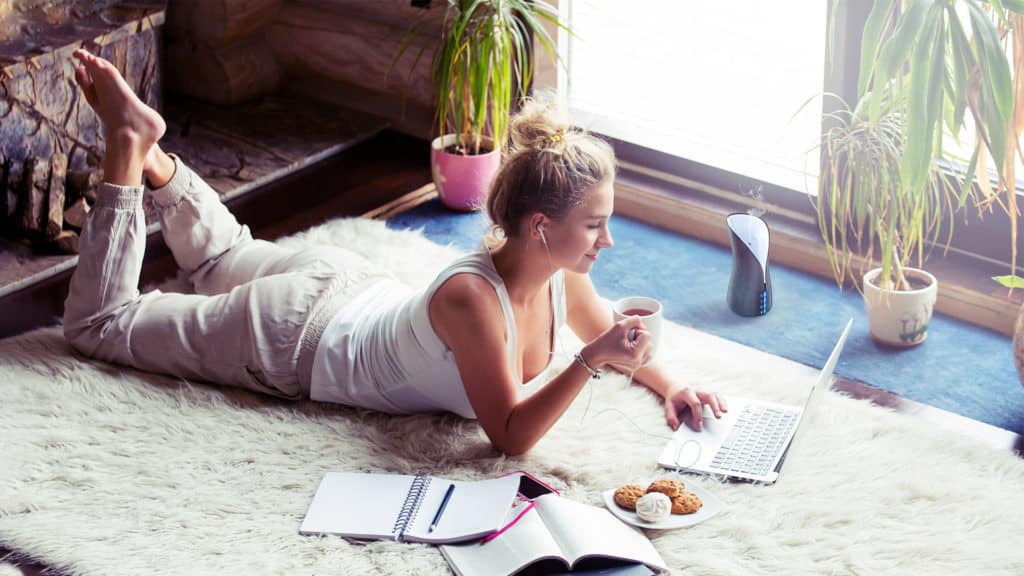 Zen Time During the Holidays
With hectic schedules, last-minute plans, winter storms, and busy stores, finding the time to relax may seem impossible during the holidays. That's why the Smart Aroma Diffuser has a 3-in-1 functionality as a humidifier, diffuser, and nightlight with unlimited colors to choose from or simply set to gradient mode for a little bit of everything. Combining these functions limits the need to buy separate humidifiers, diffusers, or a nightlight so you can enjoy 3 gifts in 1! The 400ml tank allows for up to 12 hours of operating time, so you don't have to worry about it running out even when you're asleep. Ideal for use in the bedroom, living room, office, or any other room where you would benefit from aromatic relaxation. Use simple voice commands using Amazon Alexa or Google Assistant to control the Smart Aroma Diffuser or through the free app on your smartphone. Control the Smart Diffuser anytime and anywhere, so you can come home to the smell of your favorite scent. You can also set daily schedules to suit your routine so your Smart Aroma Diffuser is always on or off when needed. Make this holiday season a little more relaxing with the gift of the Smart Aroma Diffuser!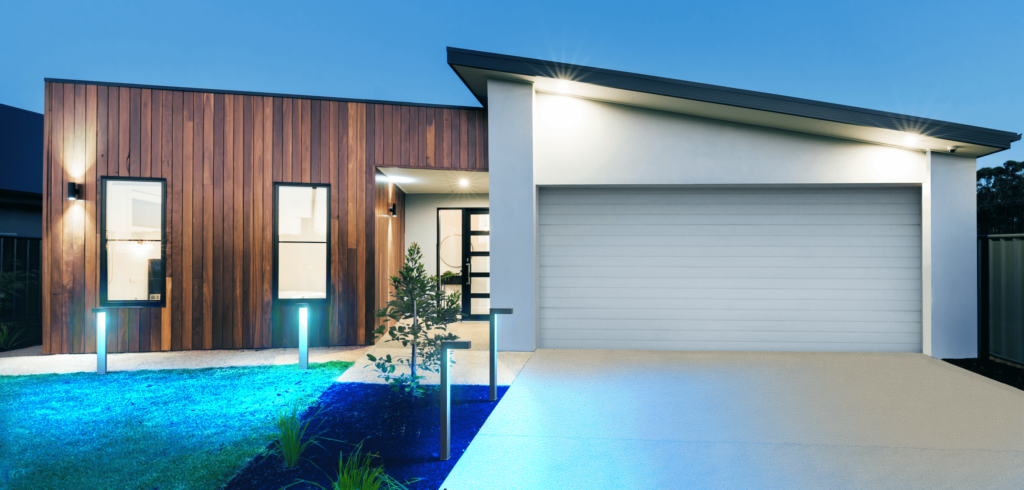 Brilliant Holiday Illumination
Create the perfect festive ambiance using Atomi Smart Lights! Select and enjoy 16 million color hues and white light options right from your smartphone and never have a dull, Grinch-looking home again. Spread holiday cheer using any Atomi Smart Lights from stake lighting, wall sconces, floodlights, string lights, orb lights, or cube lights where you can control the colors and other lighting options through the Atomi Smart app! Mix and link any Atomi Smart lighting together; the possibilities for a winter wonderland are endless. Each smart light is compatible individually or together, so you can link and connect hundreds of lights and multiple styles. Atomi Smart Lights include built-in special effects including a twinkling feature, two-color combinations, a rainbow fade, and other pre-selected color schemes to add extra brilliance to your light display. They are also compatible with Amazon Alexa and Google Home devices, so you can manage your lights with voice control for extra convenience. All of our lights are weatherproof, so your lights are well-protected even during holiday snowstorms and freezing temperatures. Whether your smart lights are indoors or out, experience the magic of festive illumination and spread Christmas cheer among your family and friends. The gift of illumination couldn't be brighter!
Don't get ready this holiday season, stay ready! By integrating Atomi Smart home devices, you can enjoy the festive moments that mean the most to you. Leave the stress and hassle in the past and look forward to the endless benefits that smart home automation has in store for you this holiday and years to come.